Witness Tree, with Lynda Mapes
We are delighted to welcome back Seattle Times environmental reporter Lynda Mapes to talk about her new book,Witness Tree: Seasons of Change with a Century Old Oak. Mapes will be here Thursday, April 27, at 7:30pm.
Mapes used her sabbatical year in Massachusetts to take an intimate look at one majestic hundred-year-old oak tree through four seasons--and the reality of global climate change it reveals.
In the life of this one grand oak, we can see for ourselves the results of 100 years of rapid environmental change. It's leafing out earlier, and dropping its leaves later as the climate warms. Even the inner workings of individual leaves have changed to accommodate more CO2 in our atmosphere.
Climate science can seem dense, remote, and abstract. But through the lens of this one tree, it becomes immediate and intimate. In Witness Tree, Mapes takes us through her year living with one red oak at the Harvard Forest. We learn about carbon cycles and leaf physiology, but also experience the seasons as people have for centuries, watching for each new bud, and listening for each new bird and frog call in spring. We savor the cadence of falling autumn leaves, and glory of snow and starry winter nights. Mapes takes us along as she climbs high into the oak's swaying boughs, and scientists core deep into the oak's heartwood, dig into its roots and probe the teeming life of the soil. She brings us eye-level with garter snakes and newts, and alongside the squirrels and jays devouring the oak's acorns. Season by season she reveals the secrets of trees, how they work, and sustain a vast community of lives, including our own.
The oak is a living timeline and witness to climate change. While stark in its implications, Witness Tree is a beautiful and lyrical read, rich in detail, sweeps of weather, history, people, and animals. It is a story rooted in hope, beauty, wonder, and the possibility of renewal in people's connection to nature.
"The Harvard Forest is a center for the scientific study of climate change, but also--as this deep book makes clear-- for what you might call the philosophic and historical inquiry that we should be making into this most crucial of topics. Lynda Mapes has managed to find a new and intriguing way into this question, and her book will be read with great profit by a great many." - Bill McKibben, author
----
Lynda V. Mapes is the environmental reporter for the Seattle Times. She researched and wrote Witness Tree while a Knight Fellow in science journalism at MIT and a Bullard Fellow in forest research in residence with her oak at the Harvard Forest. This is her fourth book. She lives in Seattle.
Event date:
Thursday, April 27, 2017 - 7:30pm to 8:30pm

$27.00
ISBN: 9781632862532
Availability: Usually Ships in 1-5 Days
Published: Bloomsbury USA - April 11th, 2017
---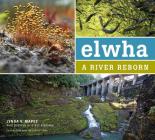 $29.95
ISBN: 9781594857348
Availability: Backordered
Published: Mountaineers Books - May 15th, 2013
---

$90.00
ISBN: 9780295996691
Availability: Usually Ships in 1-5 Days
Published: University of Washington Press - September 11th, 2015
---